Accessories
---
We provide a wide range of accessories for both domestic and commercial customers to make your swimming pool more efficient, less time consuming to maintain, and most importantly more enjoyable. For any of the products or services below, please contact us so we can discuss your needs.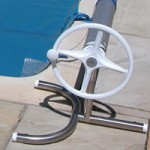 Roller covers
– We can supply and install the standard roller covers with solar cover, float pole and pull out ropes, and also electric automated slated covers.
Pool cleaning equipment – including vacuum heads, telescopic poles, pool brush heads and leaf nets.
Steam, sauna and spa
– There are many accessories to go with your steam rooms sauna and spas from chemicals to fragrances to thermometers.
Automatic pool cleaners – We have a wide variety of automatic pool cleaners.
Counter current swim jets
– There are many counter current devices, and these can be installed in new pool builds or fitted retrospectively.
Air sourced heat pumps - Energy saving and usually fitted to outdoor pools, these units need to be sized in accordance to your pool.
Plant room – We can supply and install everything your plant room needs, from filters and new media to pool pumps and heat exchangers.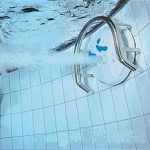 Above ground pools – There are many above ground pools on the market, we can supply, install and maintain them. please contact us with your requirements, we would be more than happy to quote for your new pool
Play equipment – From slides, inflatable toys and swim aids we stock it all.
If you cant find what you are looking for on our website, please contact us and we will endeavour to supply solutions to your needs.